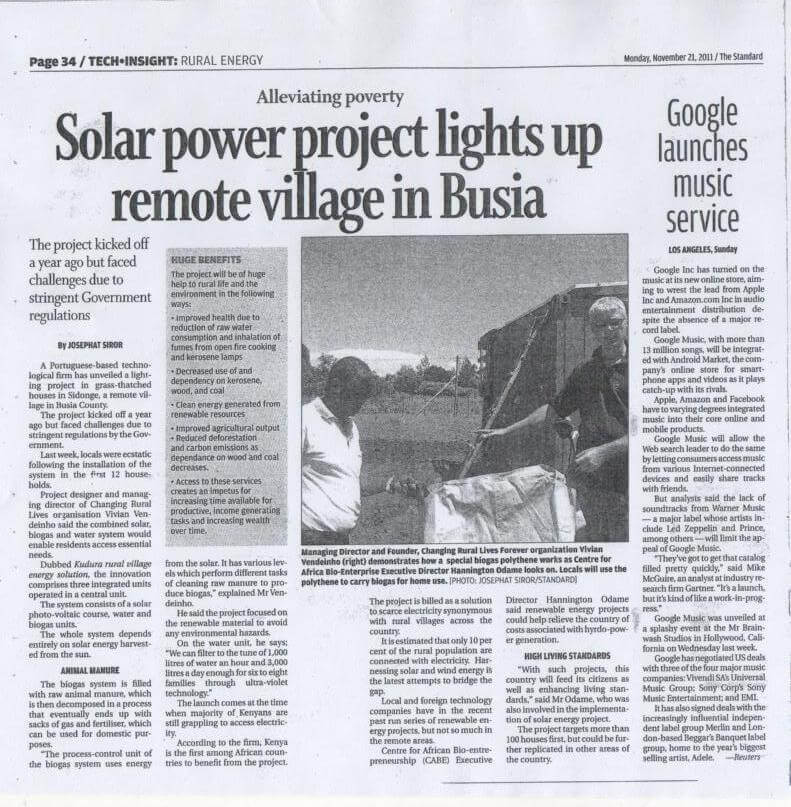 Our pilot project in Sidonge has raised a large amount of interest and we are being inundated with requests for career opportunities, "install in our village" and commercial enterprises wanting a KUDURA to power their business!
This week we featured in the Kenyan newspaper "Standard" in the technology section. I've added a PDF here for your reading pleasure.
PDF version: 111121 Solar Power Kenya Standard Newspaper
The online version can be read by clicking this link.