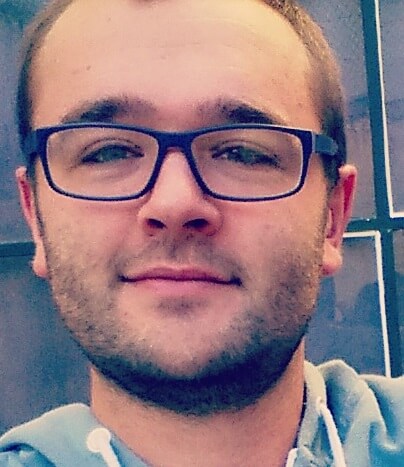 The man behind the beard: Summer Intern at RVE.SOL Tom Hiorns
Don't let the beard and glasses fool you, Tom is more than just a sustainable energy geek, he's a multicultural engineer with a passion for real solutions that make a difference, energy as a human right you might say. From the UK to France to Portugal, Tom gives us a little insight into his projects at work and outside.
1. Tom, tell us a little about yourself, what drew you to this industry and/or lead you to this position?
I am from the UK, I am 26 and I am currently writing my thesis with RVE. SOL for an MSc in Energy technologies with KIC InnoEnergy. I am interested in renewable and sustainable energy development due to the impact and benefit such developments can have on energy security and energy availability to billions of people without access to reliable energy, water and basic needs. But also for the further reaching political and social benefits alternative and sustainable energy access can have on our entire planet.
 2. What have you learned so far that you weren't aware of?
Vivian is HUGE (he is much taller than I thought)! On a social, development, start-up note, funding is regularly available if you have a legitimate offer and a quality bid, which is cool to know.
3. What advice do you have for other interns?
Be prepared for how big Vivian can be when you first meet him and bring a coffee mug.
4. How do you spend your time out of the office?
It depends, most days I sleep, eat and wait at bus stops. But being in Portugal you have to enjoy yourself once in a while. I will have a car soon so on beach days I'll be at the beach, or I like to hike and get some fresh air. And Lisbon is not too far away and its always worth a visit, especially at night. At home I cook a lot of tasty food, watch films and keep up to date with current affairs and UK & world politics.