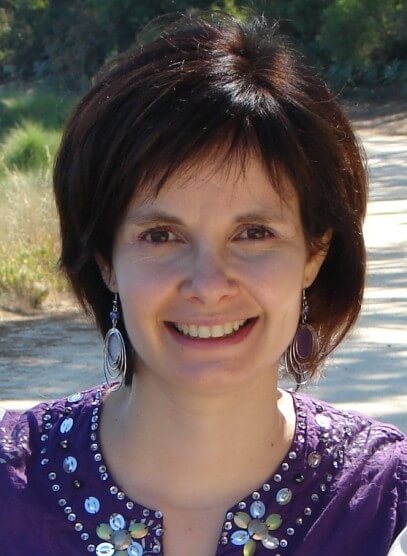 Meet Sandra Lemos, RVE.SOL's Sustainable Development marketer
Sandra Lemos joined the RVE.SOL team this summer with a wealth of experience and passion to lead our marketing efforts. Here we give Sandra a chance to share some insights about what's driving her and her vision is for sustainable development with our popular "welcome to the team" four question format.
1.     How has your background prepared you for this role?
I've worked in Non Governmental Development Organizations for more than 10 years and had the experience of living in Northern Mozambique for two years. That experience helps me to have an enriched vision of reality and its challenges when we talk about fighting poverty. Following my passion for Development, I decided to deepen my expertise on the subject by pursuing a master's degree in this area, where Sustainability is nowadays the mainstream. I also expanded my knowledge in CSR subjects (Corporate Social Responsibility), where I believe stakeholder engagement is fundamental, which also leads us to the importance of communication.
In addition, I've also worked in marketing & communications roles, in different kind of organizations, in most of them building the department from scratch, launching different communication channels, either for corporate identity, social marketing or for commercial purposes.
2.     What are your goals for this job role?
In RVE.SOL I intend to collaborate in the mission of this social entrepreneurship project, by developing marketing & communication channels that contribute to show how KUDURA is an important solution for rural communities where poverty eradication is a priority, allowing the increase of several new economic and productive use activities. I'll also support expanding the KUDURA solution to other users in off-grid areas or with a lot of grid failures, looking for sustainable and clean energy.
3.     What do you think the biggest challenges are in the sustainable development industry?
In the sustainable development industry we engage ourselves looking for the best triple bottom line solution in each project. We know that finding the right balance among the three pillars of sustainability (people, planet and profit) is the main intention. For me, ethics and stakeholder engagement have an essential role in that process, without these two aspects we may have the illusion of being on the right path, but in the end showing we are not.
Another big challenge for all sectors, for which we – the sustainable development industry – can have a relevant role, is being able to concretely measure our impact and to update the type of indicators commonly used, in order to give human, social and environmental indicators the same weight as the economic ones that still have a commanding position. That will progressively open us to new opportunities, certainly more sustainable!
4. How do you spend your time outside of the office?
My time outside the office is mainly given to my family (who doesn't live near to me, so I have to travel), friends and groups I belong to. I also appreciate very much walking, cycling and reading a good book (mainly non-fiction stories) in a sunny place!
Thank you Sandra, we are happy to have you on the team.